OUR MISSION
Our mission is to support a great artist.
This is the place where fans can leave a message for Kevin, tell us what he represents for them or tell us about moments spent with him.
In this space, created specially for supporters, you won't find any advertising: Support Kevin Spacey is a non-profit organization, the only gain that this site wants to get is the support to who is, undoubtedly, one of the most talented artists of our time.
We want to give him back a little of the joy he gave us.
"If you're lucky enough to do well, it's your responsibility to send the elevator back down." – Kevin Spacey
Recent Messages
My eyes were opened to the amazing talent of Kevin Spacey in Beyond the Sea. I knew he was a brilliant actor but MAN, can he sing!! When I heard him sing The Very Thought of You on the Tony Bennet birthday show, I was blown away again! I loved it so much that I convinced my husband to sing it to me at my 60th birthday party. Every once in a while my mind wander into House of Cards territory & I am deeply saddened that he is no longer Frank Uunderwood!!! I MISS YOU, Kevin! COME BACK TO
From the bottom of my heart, I wish Kevin Spacey the best for his life. – Read our Stories and visit our Facebook, our Instagram and our Twitter
My mum and my beloved father were big fans of Bobby Darin, I remember them dancing in the living room on the notes of Darin's songs. Those songs marked my childhood and remind me of one of the most beautiful and carefree moments of my life. I just wanted to say that I loved you as Bobby Darin in Beyond The Sea, I think you're an amazing actor and a talented singer, you were so good that you brought me back in time, in that living room of my house, so many years ago. I would like to listen to other music
Hi Kevin, don't give up! We are with you!
Giada from Rome (Italy)
Italy, kevin spacey
All My support, Kevin, We all make mistakes, i hope the situation improves and you always succeed.
Erik Esteban from Sonora (México)
kevin spacey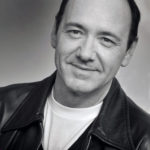 You are the best actor I have seen in my entire life. So good that it makes me want to believe and support you through this all. Please hang in there!
Marvin Glenn Bunnong from Dasmarinas (Philippine)
best actor, kevin spacey
Instagram
Something is wrong. Response takes too long or there is JS error. Press Ctrl+Shift+J or Cmd+Shift+J on a Mac.

Tell us your story
Do you have a story or anecdote about Kevin Spacey that you want to tell? Fill out the form in this page and we will publish it in the appropriate section