OUR MISSION
Support Kevin Spacey wants to hold up the artist Kevin Spacey.
This is the place where fans can leave a message for Kevin, tell us what he represents for them or the moments spent with him.
In this space, created specially for supporters, you won't find any advertising: Support Kevin Spacey is a non-profit organization, the only gain that the site wants to get is the support to who is, undoubtedly, one of the most talented artists of our time.
We want to give him back a little of the joy he gave us.
"If you're lucky enough to do well, it's your responsibility to send the elevator back down." – Kevin Spacey
Recent Messages
I actually don't care about House of Cards, the guy is a great actor and I was kinda tired of seeing him only in House of Cards; I would love to see Kevin Spacey again in new challenges, new roles, different stories!! go get 'em Kevin, show the world what you can do, what hell of an actor you are. Good luck! – Read our Stories and visit our Facebook, Instagram and Twitter
Mr. Spacey you're the best. House of Cards needs a new season with you, 'cause HoC without Kevin Spacey is like a sky without stars. – Read our Stories and visit our Facebook, Instagram and Twitter
Most of the time words don't adequately get the intended thought or message across. Therefore, I would simply like to say, Kevin Spacey, seize the day, love yourself, and continue to be formidable. Life certainly isn't for the faint hearted. From one artist to another, all my love. – Read our Stories and visit our Facebook, Instagram and Twitter
Hi Kevin, don't give up! We are with you!
Giada from Rome (Italy)
Italy, kevin spacey
All My support, Kevin, We all make mistakes, i hope the situation improves and you always succeed.
Erik Esteban from Sonora (México)
kevin spacey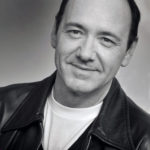 You are the best actor I have seen in my entire life. So good that it makes me want to believe and support you through this all. Please hang in there!
Marvin Glenn Bunnong from Dasmarinas (Philippine)
best actor, kevin spacey
Instagram
Something is wrong. Response takes too long or there is JS error. Press Ctrl+Shift+J or Cmd+Shift+J on a Mac.

Tell us your story
Do you have a story or anecdote about Kevin Spacey that you want to tell? Fill out the form in this page and we will publish it in the appropriate section